11/10/2023 11:00 AM Central
Gaia Bookkeeping · Kaeleya Rayne
My Shadow has recently provided me with an immense gift.
The gift of Knowing Myself.
. . .and of finding yet another path that leads to Self Love.
As a long time coach, I have invested in many retreats and coaching circles over the years.
I discovered that retreats and circles are powerful opportunities for the Shadow to show up- for ALL of us to learn from. . .
I watched and heard many times, 'oh that's her Shadow' when a woman was acting out of integrity to others in the group.
I heard stories, explanations, deep workings and teachings about the Shadow.
But I NEVER fully understood it in my own body until very recently.
The deep connection wasn't there. I couldn't feel it.
And then suddenly, it was explained to me in such a way that instantaneously, I could feel it and understand in my body what the Shadow really was!!
Of course, it was perfect timing for I deeply needed that teaching in that moment.
Here's the simple teaching I received. . .
Your Shadow is that part of you that needs to know, has to have, and wants to get ASAP, as in NOW.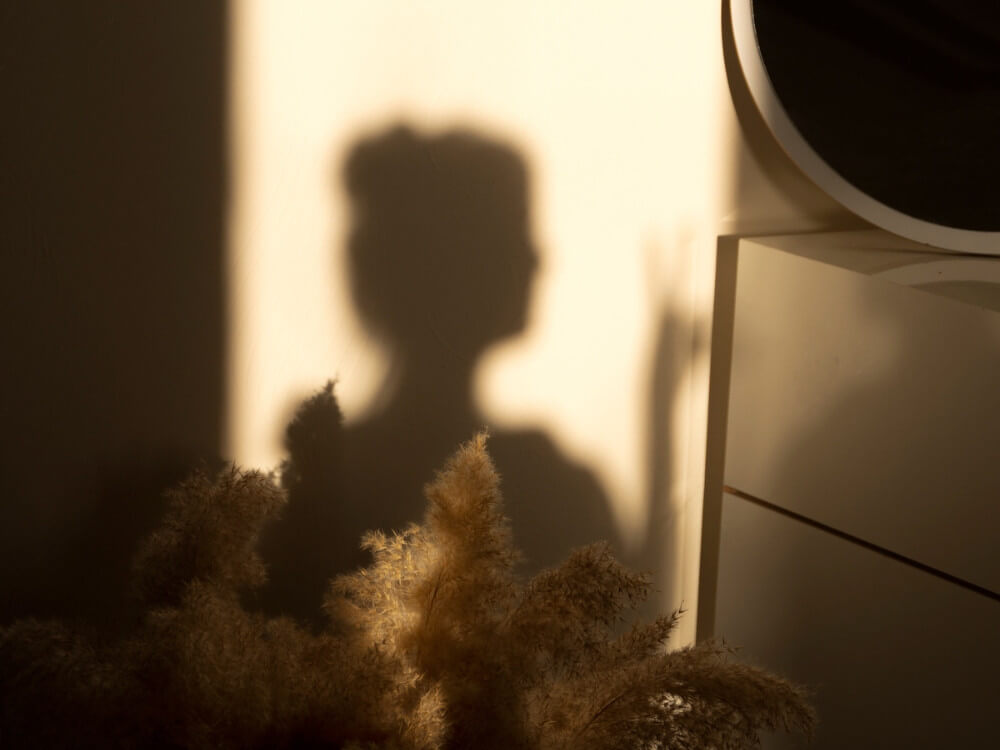 I began to see it and understand it as a feeling of emotional hunger.
And that was so powerful for me to identify!!
The Forcing, the Pushing, it was suddenly so clear that I could feel the palpable difference between the Shadow and the Light.
At first, I only saw the struggle and pain the Shadow had brought to my life.
And while it was hard to see this, I found peace followed me there. . .
Wanting to show me another view of my Shadow.
In one swift moment, I could see how my Shadow had served me.
Of course!! She was a natural part of my journey as a Divine Human Being.
It was because of my intense Shadow that I was able to learn how to decipher, decode and discover a woman's hidden blocks to her desires and dreams.
And I had learned to do it in seconds of receiving permission to go in and listening to what that woman's body had to tell me.
In one fell swoop, I felt immense respect for my Shadow.
She was a part of my success story.
Both in knowing how to shift out of the needs of the Shadow and into the Light, into allowing over forcing, into receiving over pushing. . .
And, in teaching me how to be masterful in the work I have been brought here to do. . .
To be a bridge for transformative information that helps women understand and love themselves more. . . so that they can be the women they dream of being for themselves, their families and the world.
And in that moment of deep understanding, I no longer shamed my Shadow. . . or my Self.
She was a part of me, here to teach me how to love, to receive and to let go.
If this message of learning from your Shadow resonates with you, here are some simple questions to journal:
How do I express my Shadow? Do I force, demand, shove, hunger around love, business and relationships, and if so, in what ways can I see this at this time?

In what ways has my Shadow helped me to thrive and fulfill my purpose?

What does my Shadow want me to know?

What is the best way for me to love and work with my Shadow so that I can love, receive and let go with ease?
If you are so inclined, please share any insights that come forward! I would love to hear of any breakthroughs you experienced.
My body takes a big breath at this moment.
The feeling that all is well,
We are called to remember that in both times of struggle and success, the energy of love and peace never diminishes.
Wishing you many blessings in your journey,
Here's to your Divine Magic,