10/27/2023 11:00 AM Central
Gaia Bookkeeping · Kaeleya Rayne
Can I really monetize my joyful truth?
This question, in all its forms, has come up over and over again in private sessions with clients in the last year.
I know exactly how it feels to ask that question myself!!
I believe this question is forefront in our minds because focusing on our joy in business and what truly resonates for us as women is up for radical realignment.
Recently, one of my favourite male coaches on the planet FINALLY shifted from,
'yeah, go for joy, go broke' to 'if your heart isn't in your work, if there isn't any joy present, it's not worth doing'.
Hallelujah, his reach is in the millions!
The cat is out of the bag!
We are here to express our love out into the world through our work and make a difference in doing so. . .
AND we are meant to focus on what makes us joyful in the process of making a difference.
Not doing for others what makes them happy only,
Doing for others what makes us happy too.
We are rising into a new paradigm. . .
Away from the Sacrificial Healer and into the Thriving Healer.
This is the paradigm in business that healers, mystics, magicians, intuitives, writers, artists, priestesses and channels have been fighting for, for generations and generations.
The right to LOVE what we do and to bring abundant income into our businesses through the energy of what brings us joy.
Write it down and put it somewhere you can see it-not hidden away in a notebook or a drawer.

❤️
This week, as my clients and I plan for 2024, there was an agreement that was made,
An agreement to believe in joy as a channel for abundance.
To have this thought at the forefront of our minds:
Focusing my energy and efforts on what brings me joy brings abundant income and ease into my business.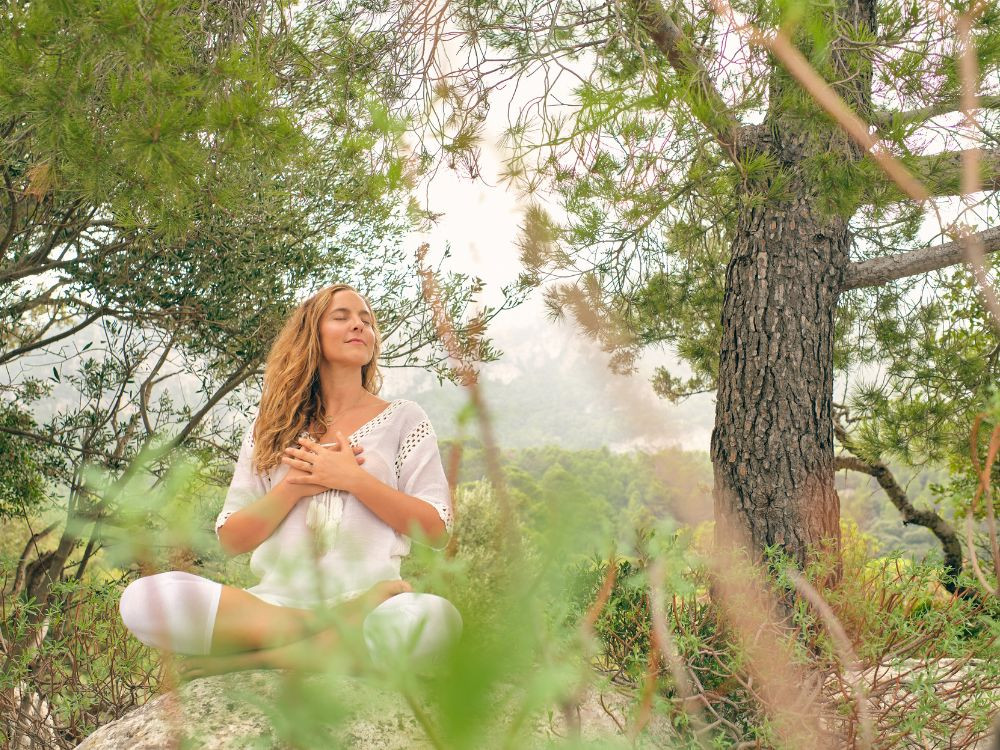 We've all learned, 'no matter whether a thing is true or not, if we believe in it strongly enough, it will become true for us'.
That's how powerful we are.
And that's how important it is that we create with care.
That we know the truth of our focus IS to create.
It's why behind the scenes with my clients, we are so committed to healing all the things (patterns, thoughts and beliefs) in the way of expansion, evolution and experiencing abundant joy. . .
We are committed to letting go of the numbness,
to love on the doubt and help it rise up to meet us,
to hold ourselves, hand on heart, with love and trust as we navigate this world and bring our truth out from behind the shadows.
To Heal our Visibility Wounds and Shine Our Light For All To See.
Sister, this is hard work! Truth! But I know this path to the heart is calling us for a reason.
I know we are HERE for a reason.
I believe that we are rising into a new and bigger way of doing business on this earth.
And that bigger way means having love at the center of everything we do, every decision we make, every offer we deliver, and every partnership we build.
I will stand tall in the belief that focusing my energy and efforts on what brings me joy brings abundant income into my business and my clients businesses.

❤️
Listen to the messages of your heart.
Trust that joy is coming forward for a reason.
Trust the doubt that comes forward wants to be loved and held.
Journal, draw, paint, ground. . . do what you are called to do to experience joy and find a way to bring that into your business.
Here's to your Divine Magic,