10/13/2023 11:00 AM Central
Gaia Bookkeeping · Kaeleya Rayne
Do you ever experience days of synchronicity where everywhere you look, you're receiving confirmation of a thought or a feeling you've had?
Where everything you hear somehow speaks directly to the message and to the lesson you're learning?
As if your wisdom is tapping you on the shoulder saying, "Are you listening?"
It's been like that here for the last few weeks.
With Magic dying in my arms and the sorrow and the beauty of helping her make her move to a new life, to hearing the call to come to my heart, to changing the image of the business, to going deeper with my work,
Hearing the Goddess say, "Shift all of your plans so that you aren't overdoing. Let go of the path you thought you were walking in your business and go even deeper. Make everything you do a connection to Mother Earth."
Just now, again, watching the amazing Tanya Tucker's documentary, hearing her voice, her lyrics, and the message to be in the heart, to let go of anything glossy and shiny, to let go of anything that doesn't align with the truth in my soul.
I heard the Goddess say , "Deliver and teach 'The Way of The Heart' and step into your true purpose."
Still I felt myself push back.
The draw to speak to the message that I THINK 'wants to be heard'. . .
And then the surrender came, the opening, the truth shining through the message that my soul has to bring, to speak about coming home, coming home to your self, your body, coming home to your heart.
I believe that so many of us are being called in this way.
To let go of the shiny, glossy way of being here.
To love the light, to honour the shadow.
To touch the trees, and smell the roses.
To listen to our bodies, and put our hands on our hearts when we need to know, what's really going on with me right now?
In moments like this, I know we are seeing synchronicities because we are being shown by the Divine,
"You are being heard.
You are being seen.
You are not alone."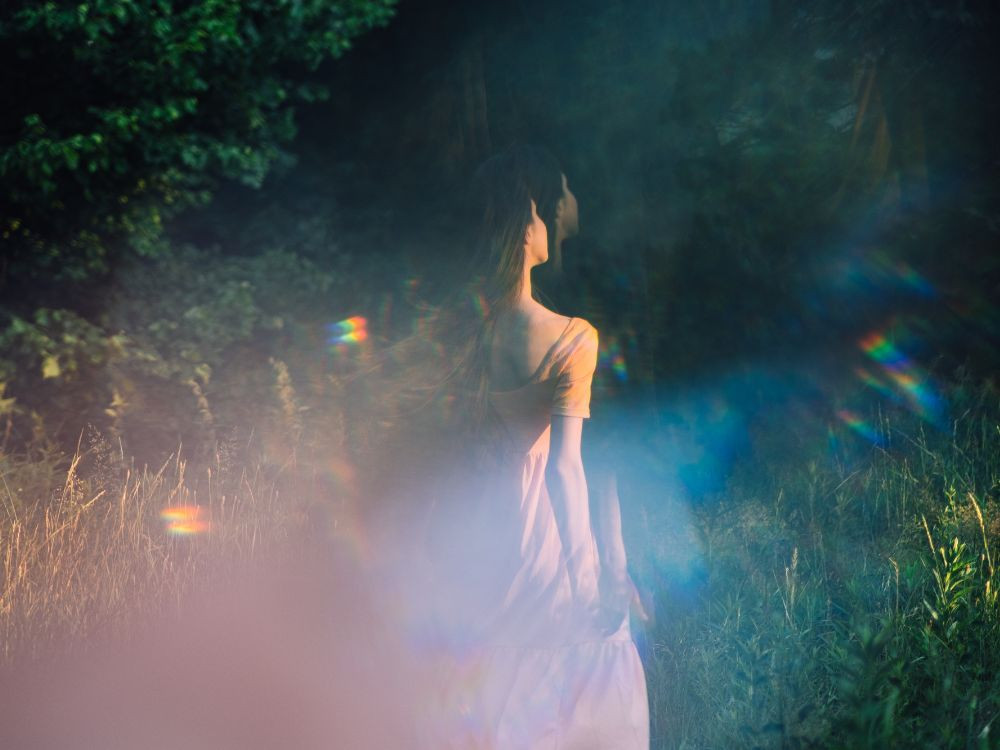 I wonder, are you hearing the call to come home too?
Do you feel yourself drawn away from the rush, the push and the path you've been walking?
Do you feel that it is suddenly ok to let go of what you've been holding so tightly all these years?
Do you feel the draw to come closer? To the Earth, to your Self, to your Heart?
Many of us are being called to deepen our connection to Mother Earth, to Goddess Gaia,. . .
To trust the process and the cycles, to give over the knots and the tangles we can spend a lifetime trying to undo, and instead, give it over to the Goddess and let Her magic light the way.
To follow the Way of the Heart, and Become -AKA Awaken the Memories and Remember- the woman we dream of being for ourselves, our families and the world.
As a last note, I've met many wise healers in my journey over the last 37 years of study, all of them said the same thing,
"You have forgotten who you are."
I do believe we are here to remember.
And in that memory, we become the woman we dream of being.
Because the woman we have been, she comes to us in our dreams to remind us of our truth, of who we really are, so we can remember our power and our light.
Reminding us of our skills, our abilities. . . encouraging us to let go of who we think we are and become who we truly are.
I do believe we are here to refine our magic.
To learn to hone who we really are and use those powers for good, to help not only ourselves and our families, but to help Mother Earth, Her People, and the World.
We really are coming home in so many ways.
As always, Magic is afoot.
Let yourself Go with the joy that is knocking on your door.
Blessings be to your journey here, Sweet Sister.
Here's to your Divine Magic,