08/25/2023 01:00 PM Central
Gaia Bookkeeping · Kaeleya Rayne
As an Intuitive Business Coach and Channel who helps Heart Centered Business Women and Highly Sensitive Entrepreneurs fulfill their purpose and their profits, I've developed clarity methods to help my clients make expansive leaps in business that they can rely on and reuse over and over again.
In this week's blog, "Activate Your Abundance: Get Clear & Expand Your Profits With The W.A.N.D. Method", you'll learn the basics about this method, how to use it to look at your business, identify the gaps, and know what to work on first.
Before we launch into the W.A.N.D. Method and how you can use it right away to get clear and expand your profits, . . .
Trust Your Intuition. You are Pure Divine Magic.
And, be willing to do the work to Refine Your Intuition and Build The Bridge to your Higher Self.
Refinement for you is key.
Because you feel so much. Because you are so aware.
Because you are an empath, know how to radar, know things in advance, know how others feel, know when there's attention (or no attention) on your business or a program, the list goes on.
Because of this, it's crucial that you know when your Fear is acting as the voice of Intuition. Or when your old cycles are running the show without the help of your Higher Self to guide you.
So you might get a Hell NO in your body, but really, that voice response is playing it safe.
Underneath the Hell No, is there a grounded resistance?
Learn to tell the difference between what feels like intuition and a game to stay small and hidden.

❤️
Refine your relationship with YOU as the woman in charge of your business.

The W.A.N.D. Method is a refinement process.
A process that is designed specifically for the Sacred Teachers, Transformers, Healers, Coaches, StoryTellers and Empaths who are the Heart Centered Business Women and Highly Sensitive Entrepreneurs.
In other words, this is for YOU.
While this blog space supports a basic breakdown of the W.A.N.D. Method, you will be able to use the information I share to move forward today.
If you're intending on making a major leap this year to grow your business and your profits, and would like to go deeper with this and other profit expansion methods I teach, come and join me in our Inner Circles, the Prosperity Circle or Divine Leaders Program.
If you'd like to connect and learn more, I invite you to reach out to me here at Kaeleya@gaiabookkeeping.com with Clarity in the title, and I, or someone on my team, will get right back to you so we can connect one on one in a free 15 minute call.

❤️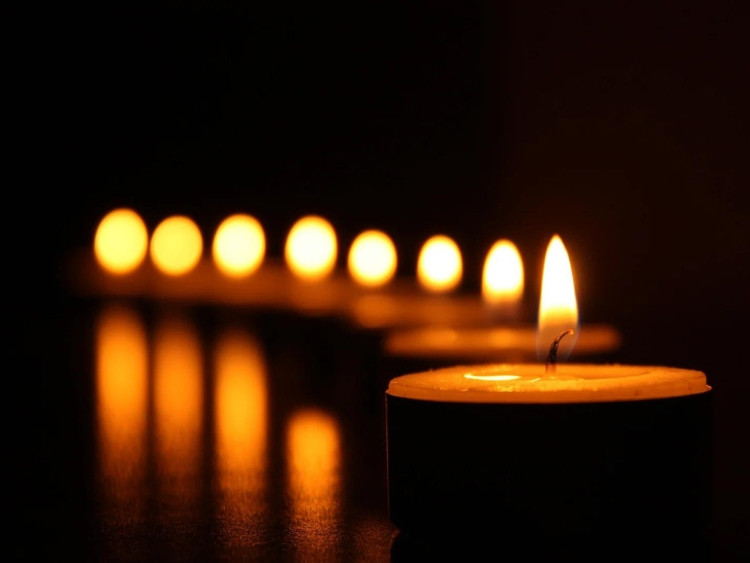 What does W.A.N.D. stand for?
When Do I Use The W.A.N.D. Method?
The W.A.N.D. Method is used when either of these two moments in business occur:
1. To cover all the bases before beginning any new marketing journey so that you can plan accordingly.
2. To uncover the gaps or issues in your current or past flow, profit and momentum.
How Do I Use The W.A.N.D. Method?
1. First, do the ritual work to set up your altar.
Personally, with clean hands, I light the candle first, light the incense and only then, call in my Guides.
Set your clear intention that you will use your White Light Energy to SEE what needs to be done and where your attention is called upon with deep support from your Higher Self and your Guides. Use the language that feels right to you.
Have pen and paper handy, or a phone you can speak into.
Do be sure to take notes as many aha's will come and go at these times that are so important to your flow and success.
I've learned to make sure I record messages the hard way!
Take notes, by hand or voice, in the moment you receive the download or message.
2. Use your White Light Energy (like a loving flashlight) to listen, to pay attention, to see what wants to be done on the marketing journey as it pertains to Attract, Nurture and Delivery.
3. If you are looking for the gap, you would use your White Light Energy to listen, to pay attention, to see what is missing as it pertains to Attract, Nurture and Delivery.
There may be more than one area that is missing energy and needs attention.
4. Write down the information you receive on what or where the actions are needed.
If you are prepping a launch for a new program: You know you will need to Attract customers to the program, Nurture them and Deliver to them.
How you best Attract
with this particular program you are about to offer does depend on your business, your strengths, and where you have already had results.
Take a look at all the details you know about what's worked in the past to attract Divine Right Clients to your business. In person, online? Written word, videos? What other information comes forward? Books, posts, magazines?
I like to have a list of all the ways in which I Attract so I can use my White Light Energy to look at that list and see what pops out for me as a message and guidance. It will show itself!
You will be shown what has more energy and what is best for this particular program.
Trust the process of using Light to help guide you to your decisions.
How do you best Nurture your clients?
Blogs? Videos? Weekly or monthly community calls?
What works best for you? Written or spoken?
Delivery, how do you best deliver?
What do your clients love to receive from you?
Private time, group calls, a mix, workshops, modules, rituals written or spoken? Weekly, bi-weekly, monthly, quarterly?
If you are struggling with selling a program or receiving more people into your circle, take a look with your White Light Energy, what is missing?
Do you need more attention or a different kind of attention on Attract, Nurture or Delivery?
What kind of results can I expect using the W.A.N.D. Method?
I love to use this method because it shows my clients and I what we need to do and why things might not be working with exacting clarity.
It also shows us where and why things are working and we can use that as a recipe to follow and tweak in the future.
The results of this method are to give you clarity with your business's needs for flow and success, and for you to understand the cycle of Attract, Nurture and Deliver which is found at every level of your business.
You will see this cycle in the big picture with your site, your socials, your branding. And in the inner workings of your funnels, programs, books, all of your offerings.
I use methods like this to help us to succeed and have a clear path we can rely on and call upon for guidance and direction.
One of the keys here is that by using the W.A.N.D. Method, you are engaging your natural strengths and refining your abilities as a business woman to create flow and abundance in your life and business.

The best part about using the W.A.N.D. Method or any other profit expanding method I teach, is that using these methods gets you deeply connected to your Heart, Mind, Body and your superpowered abilities, engages your Higher Levels of Light, Love and Self which helps you to REFINE,. . .
And, REMINDS you that you don't need to push, shove and force your way through your business to fulfill your purpose or your profits.
You hold the new way of being in business in your future.
Here's to your Divine Magic,